Who we are
Goodlord's mission is to make renting simple and transparent for everyone. Our aim is to remove the complications of the rental process, by eliminating the inefficiencies involved with renting. Our secure cloud-based platform incorporates everything from contract generation, e-signing and referencing, to insurance. This technology creates a better way to rent. For everyone.
We recently closed a funding round at £10m which will be used to build new products, grow our customer base, and invest in the further development of our technology platform.
What we do & Why
Our tech team creates and builds the core platform and all its functionality from both our London-based office and across the UK with our remote-working roles.
If you join our team, you'll be helping us advance towards our goal of creating the best rental experience in the world through a seamless tech solution. In return, we'll help you to develop in your role, with plenty of perks and fun events along the way, to recognise your achievements.
If that sounds like a challenge you'd be up for, we look forward to seeing your application!
Donovan Frew, Goodlord's CTO
A bit about our interview process
https://blog.goodlord.co/careers/how-goodlord-recruits-engineers
We have a simple 2-step interview process
1. 📞/ 💻 Phone call/Hangout (~45m)
2. 😀 Onsite interview (~3h)
The introductory phone call is to help you better understand the opportunity and give us a glimpse into your interests and your background - more than you can pick up from a CV or a short biography.
Our onsite interviews assess technical skills, but we also ask a range of situational and behavioural competency based questions about the other things that matter to us - whether you'd thrive in an environment like Goodlord's, and how you work in a team.
The goal is to gain a holistic understanding of what you bring to the team and where you shine. There'll also be plenty of opportunity to ask all your interviewers a lot of questions so you can get a good understanding of whether Goodlord will be good for you.
Our values
We set the pace
We listen, learn and improve
We bring our whole selves to work
We stand up and deliver
We're an open book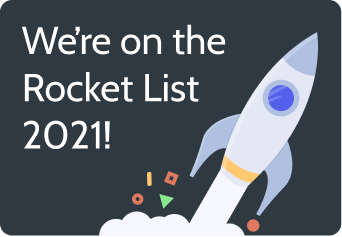 We believe that extraordinary companies are built by extraordinary people. The Goodlord company culture is progressive. We want to create a place where every Goodlordian feels comfortable bringing their whole self to work. We care about delivering great products and continuously improving our customer experience. Together we're revolutionising the way the world moves home, and we're looking for remarkable people to join us on our journey.
Our Flexible work from home/office policy
We are happy for you to work remotely with an average of a once a month office visit, which is also negotiable or happy for you to be in the office 2-3 days a week. The choice is really yours :)