Most people in the recruitment industry will tell you they just fell into it — no one really thought about recruitment as a dream job when they were little. As a child, I grew up wanting to become a veterinarian. But, as I went through adolescence and my career became something that I was thinking about more often, the recruiting space started to peak my interest. While I was looking for my first summer job and/or internship, I experienced first hand how difficult it was to navigate my search. I quickly realised that I wanted to be part of the solution in fixing the recruiting process that is so often said to be "broken".
After a short gig in the agency world, I worked for a couple of companies as an Internal Recruiter (or In-House Recruiter, Talent Acquisition Specialist, *insert fancy title here*). As much as I loved filling roles, my dream was to purely focus on candidate experience. I wanted to empower job seekers with a seamless job search experience while making sure they understood what their skills are worth and earned the salary they deserve.
Fast forward to April 2017 when I found my dream job at Hired, a career marketplace that matches tech talent, as a Talent Success Manager. Most people around me know how much I adore my job — I talk about it A LOT. After two years in the role, I thought I'd share what's behind the intriguing job title and do a mini interview of myself based on the questions I regularly get asked by candidates.
Are you a bot?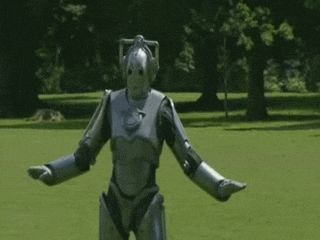 I do live on the Hired platform all day but… no, I'm a real person :) Like any company, there are some things that are automated as we support a high volume of candidates but otherwise it's all human… powered by technology!
Talent Success Manager, is it like an agency recruiter?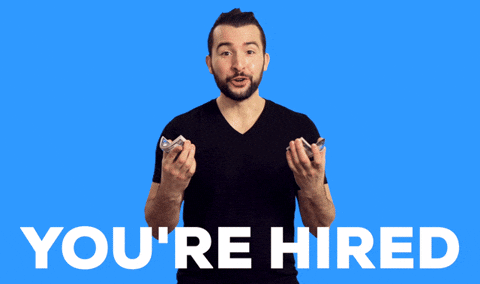 Ouch, the question that hurts…no offense to agency recruiters, there are a lot of great ones out there! The short answer is… no, not at all. Agency recruiters are different in a way that they act as a middle person between the company (client) and the candidate. They would typically manage the whole process, from arranging your interviews to collecting feedback. Hired Talent Success Managers, on the other hand, are not in the middle — we're backstage. The relationship between the candidate and the company on Hired is direct, meaning that the process is similar to when you apply to a company directly (although on Hired, the companies apply to you!) and arrange next steps directly with the company.
My role is to support candidates during their time on the Hired platform: to set them up for success, help navigate the hiring process and coach them through making sure they achieve the best outcome possible in their job search. My only client as a Talent Success Manager is the candidate. The other difference is that I'm not paid on commission per placement which means I'm totally impartial: I will never push a candidate towards a company — my role is to ensure the candidate ends up with the opportunity best matching what they're looking for.
What's the incentive for helping candidates if you don't get a commission then?
Helping someone find a job they love, being on or off platform, is my incentive :) I immensely believe in our product and I know that if the candidate has enjoyed their experience on Hired and working with their Talent Success Manager, they will come back the next time they're looking for a new role. I also believe impartiality is essential in my role, so my advice is genuine and truly motivated by my candidate's best interest vs my paycheck.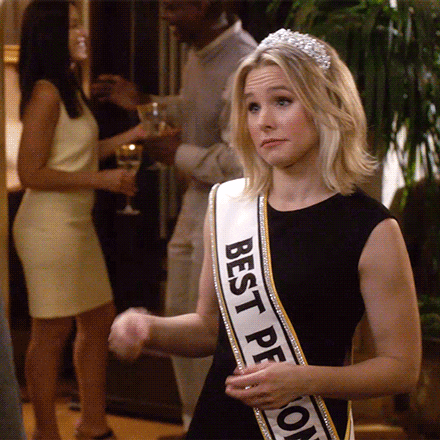 How many candidates do you support at one time and how do you keep track of everything?
It varies but at any one time I will have 100's of candidates assigned to me as their Talent Success Manager. We have tools that give us the visibility to track where in the interview process candidates are and I can see the conversations between companies and candidates to follow what's going on. When it comes down to it, it's about prioritization. Not all candidates need me at the same time, nor will all candidates contact me during their time on the platform — it's more about assessing where and when I can add value to a candidate's job search. Some candidates will have a "self service" approach because they know the platform and therefore the process is super smooth and we only speak at the end when they're accepting an offer. Otherwise I focus on what needs troubleshooting i.e a profile not getting the right opportunities, processes that aren't moving, supporting a candidate through their negotiation.
In a nutshell, what do you do day to day as a Talent Success Manager?
First, I start my day with a cuppa.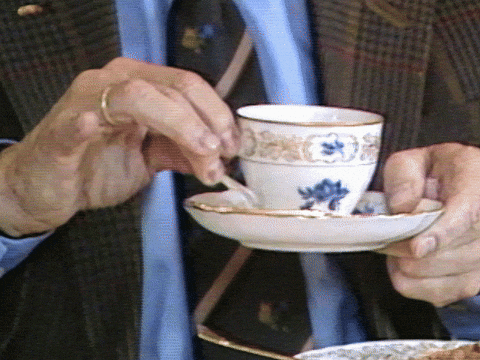 To summarize, my role as Talent Success Manager is to support candidates on how to best leverage Hired. I act as a personal knowledge resource as candidates go through the platform/navigate their job search. Ultimately, my aim is to deliver an amazing candidate experience and set candidates up for success on the platform so that they can find a job they love.
I work with Software Engineering, UX/UI Design, Product Management and Data Science candidates to coach them during their time on Hired and make their job search as easy as possible. That includes:
Preparing them to go live on the platform

How to best position their profile to attract the right opportunities

Identifying key factors to their job search

Providing guidance around the interview process (what to anticipate and look for ahead of interviews)

Communication with companies

Feedback and coaching on assessing their options

Negotiating their salary offers
I always have my candidates' back and make sure they go through the hiring process as smoothly as possible. And I'm also here for moral support because, let's admit it, looking for a new job is an emotional roller coaster so I make sure candidates stay confident and motivated when roadblocks occur. It's a human process :)
I'm also involved with the community and try to get out there as much as possible. At Hired, we host events and sponsor conferences where I attend to get face time with candidates and the wider tech community. I often speak at Makers Academy and General Assembly to share my tips and tricks with the job search process. Our Hired alumni are really important to us so I make sure to keep in touch with candidates who have found roles on the platform, we run meet-ups and talks on topics like technology, career development but also general fun events so people get to meet the team behind the Hired platform.
What happens when your candidates find a role on the platform? (OK nobody asked that one but I wanted to show you…)
First, I react like this: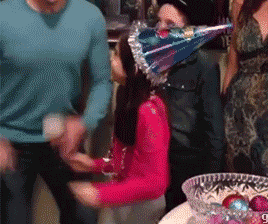 Or like this: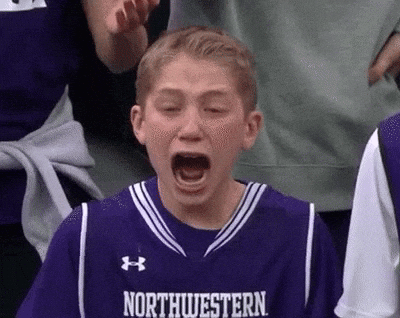 Then, I do this: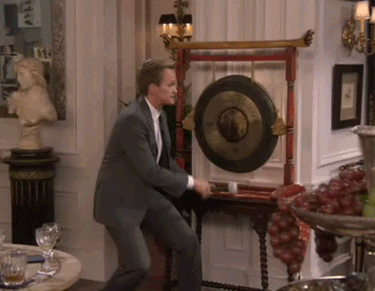 It's safe to say I have this job under my skin — like, I'm obsessed, I'd talk about it for hours. I have supported over 600 candidates find a job they love, and hundreds more getting advice they can use for their job search. No matter how many times I've celebrated someone finding a job they love by hitting that gong, the feeling never changes. Every candidate is different, every interaction, every job search is unique and even when they think I'm a bot, I still love my candidates unconditionally.